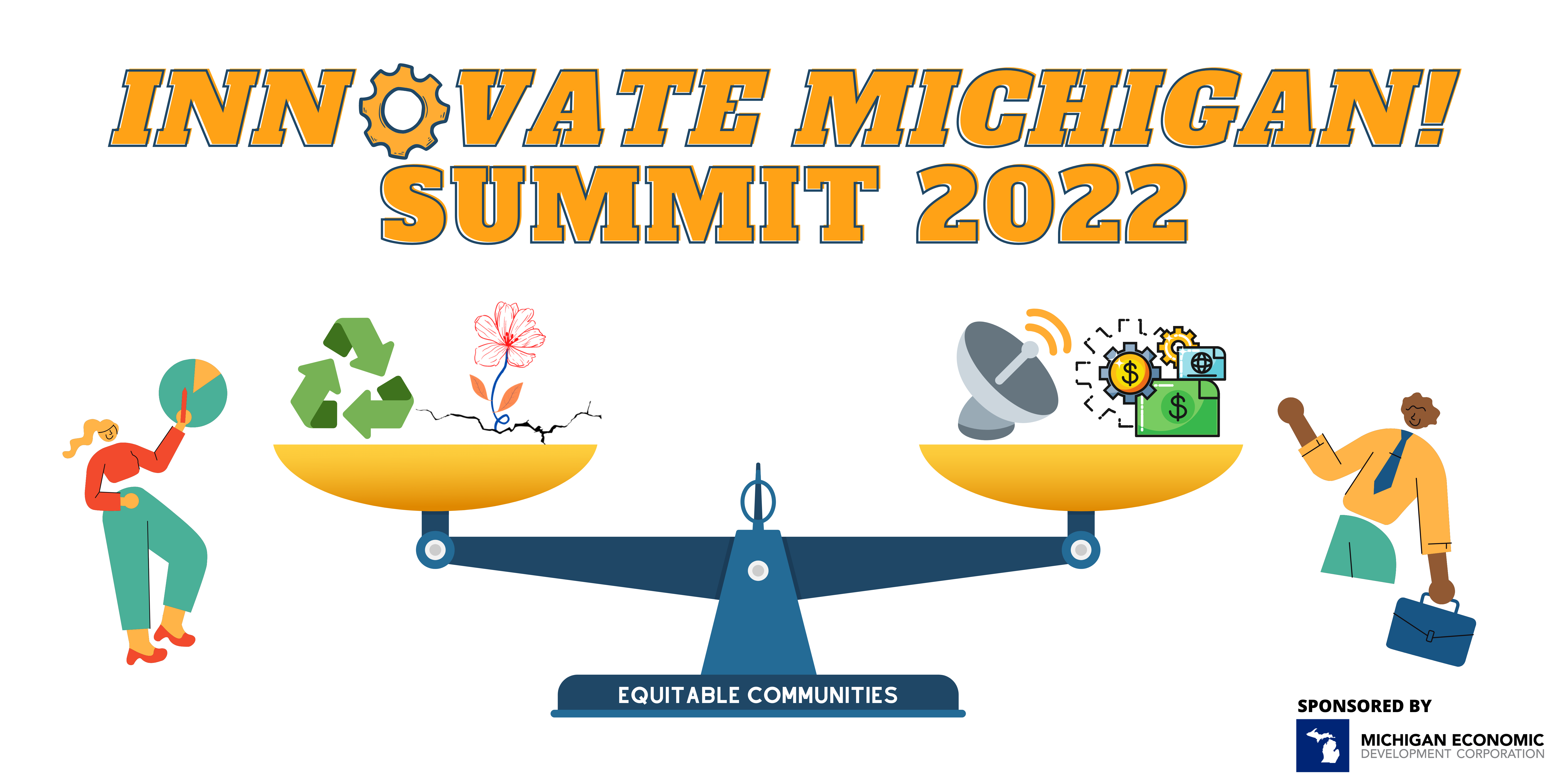 The 11th annual Innovate Michigan! Summit will be on Thursday, August 18th, 2022 at the Kellogg Hotel & Conference Center in East Lansing, Michigan. The Innovate Michigan! Summit features presentations on innovative economic development tools, models, programs, and policies from around the state (see summit schedule here). To view the 2022 Project Series that will be presented at the summit, click here.
The 10th Annual Michigan Inventors Expo, happening on August 18th, brings together problem solvers, inventors, and entrepreneurs for a day full of networking, pitches, and education.

Help the MSU EDA University Center for Regional Economic Innovation develop equitable economic development project ideas for 2023!

Have an idea for an equitable economic development project? Your innovative idea submission could be broad or focused and also anonymous if you choose. Your topical project ideas will inform our 2023 call for proposals that are most likely to create or retain jobs and/or businesses in economically distressed communities and regions of Michigan. You may submit as many topical ideas for projects as desired. Thank you for your thoughts and keep them coming!
Supported by: