2023: Opportunity or Betrayal?: The Promise and Perils of Electric Mobility
Co Learning Plan Author - 2023
Authors: Mark Wilson, Dr. Zeenat Kotval-Karamchandani, Shane Wilson
Summary
The growing adoption of electric vehicles (EVs) carries many potential benefits for sustainability and mobility, yet not all residents and communities may benefit equally. New technologies disrupt current systems and behaviors that may include uneven impacts on communities based on income, race, identity, and location. This proposal will examine the social implications of EVs for Asset Limited, Income Constrained, Employed (ALICE) residents of Michigan, both at the state level and in urban/rural areas of concentration.  In particular, the focus will be access to the benefits of EVs (mobility, employment) and experience of disadvantages such as environmental damage and health.
Author Information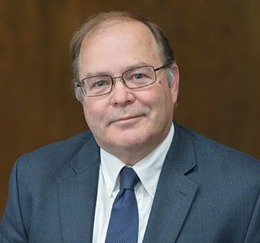 Mark Wilson is a Professor of Urban and Regional Planning at Michigan State University, with a background in planning, economics, and geography culminating in a PhD in Regional Science from the University of Pennsylvania. Over the past thirty years he has addressed the social and spatial implications of disruptive technologies, such as the internet and autonomous vehicles. This focus produced a book on technology planning (Corey & Wilson 2006) stemming from experience with practitioners around adapting and applying new technologies.  In 2017 he led a team developing guidelines for sustainable industrial park development for the United Nations that resulted in a manual for practitioners in Africa and the Middle East.   
More recently, he and Zeenat Kotval-Karamchandani completed a study of mobility and access to food, work, and health care for more than 600,000 residents of Detroit experiencing persistent poverty. Wilson emphasizes the importance of communication through academic and public media that includes a TEDx talk, industry presentations, writing for The Conversation, and participation in the MSU Science Festival. Communication for diverse audiences is a feature of his Urban Planning core courses.
Zeenat Kotval-K, Ph.D., is an Assistant Professor of Urban and Regional Planning with the School of Planning, Design and Construction at Michigan State University. Her research interests lie in the environmental and health impacts of the built environment. She also has active research projects that look at the physical and mental well-being of older adults and how this is affected by increased mobility through specialized transportation services. Additionally, her recent research areas extend transportation and travel behavior to an active research agenda on food security/accessibility, both within the U.S., specifically in Michigan communities, and internationally, focusing on the City of Mumbai, India.
Shane Wilson is a student in the Urban Planning track of the PhD in Planning, Design & Construction at Michigan State University. His interests lie in the link between transportation and health, informed by a BS in Environmental Science from Duke University and a master's in Environmental Health Sciences and Toxicology from Columbia University. Research and practitioner experience gained around environmental exposure, epidemiology, and biochemistry including public health applications associated with Covid testing.