Share, Learn, Create Innovative Economic Development Ideas!

"A diverse and dynamic network developing innovative economic development ideas, tools, models, policies, and practices for Michigan."
Co-Learning Plans
Project Progress
The 6 Co-Learning Plan projects are off to a great start. For more information on each project, check out our
current project
page on the REI Center website.
Some College? A Guide to Online Degree Completion for the Michigan Workforce - Steven Weiland & Alex Gardner
An Assessment of the Development of a Sustainable Ecotourism Alliance Organization (SEAO) for Munising, Michigan - David Kronk & Scott Jordan
Women Who Weld - Samantha Farr & Ralph Taylor
Using Virtual Human Resource Management Services to Help Small to Medium Sized Farms Identify, Train and Retain Employees - Kristine Ranger, Bill Knapp & Jodi Schafer
Funding Models to Support Regional Economic Prosperity - Sara McCauley & Jillian McLaughlin
Connecting Leading Edge Talent Development Strategies with Opportunity Youth - Steve Bennett

Student-Led Faculty-Guided Projects

Funding Opportunity!
The Student-Led, Faculty-Guided Project Summer Application for 2016 is now available! Do you have a project in mind for a student team and a community?
REI will select several SLFG economic development projects to support this summer. You can find the link to
apply
on our website. Applications are due
March 25, 2016
. For more information about the application process, click here.
Student-Led, Faculty-Guided projects provide assistance to Michigan communities in completing local and regional economic development initiatives. Work is completed by students at colleges and universities throughout the state, under the supervision of experienced faculty.
REI In Action
Here's a sneak peak of the work we have going on in Flint, Michigan.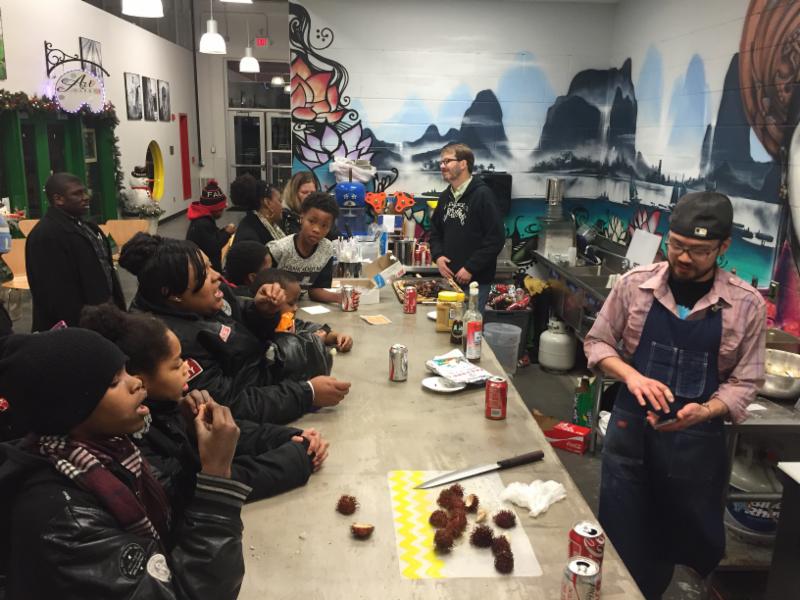 Flint City Pop Up Event in February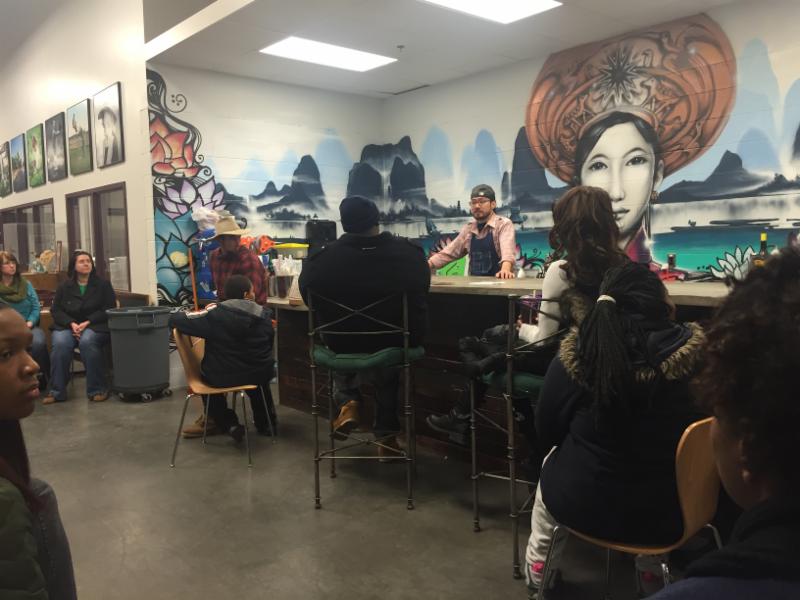 Flint City Pop Up Event in February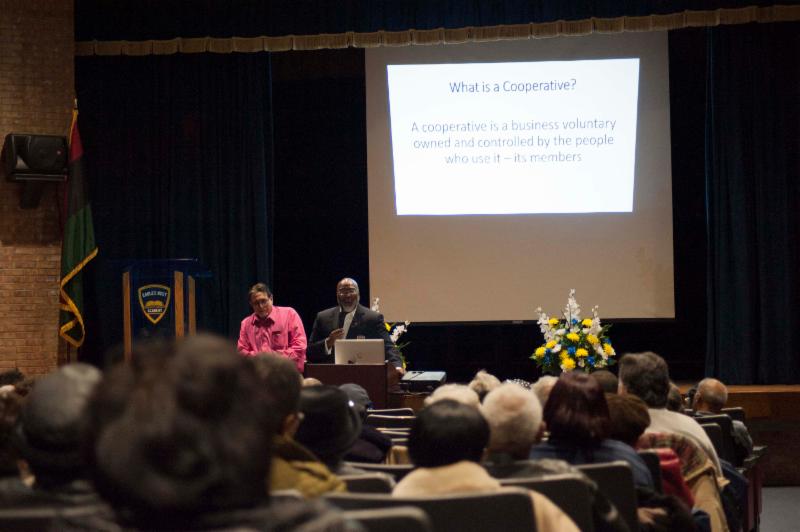 Flint Co-Op Planning Meeting in conjunction with Aquahouse
REI 2016 Innovate Michigan! Summit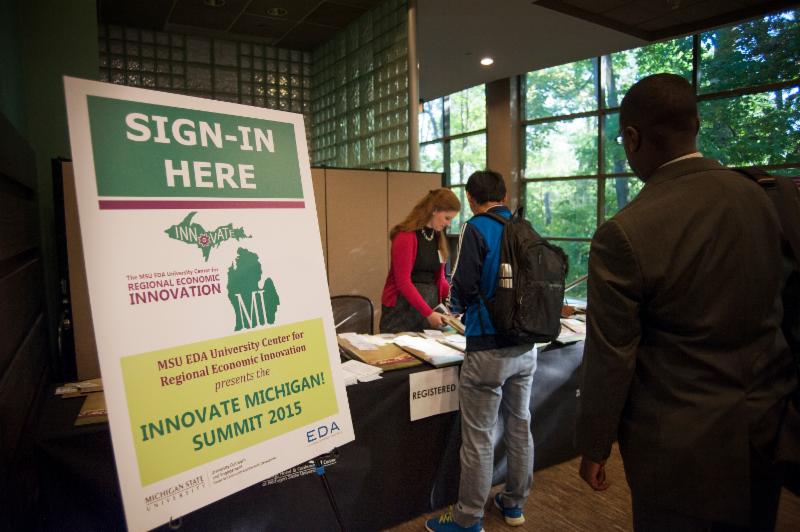 Save the date! The 5th annual Innovate Michigan! Summit will be on Wednesday, September 7, 2016. This is a full day event at the Kellogg Hotel & Conference Center in East Lansing. Come learn, share, and create innovative economic development tools, models, policies, and programs. To see what we did last year watch the Summit 2015 Recap!
REI Impact: Successful REI-Funded Projects Throughout Michigan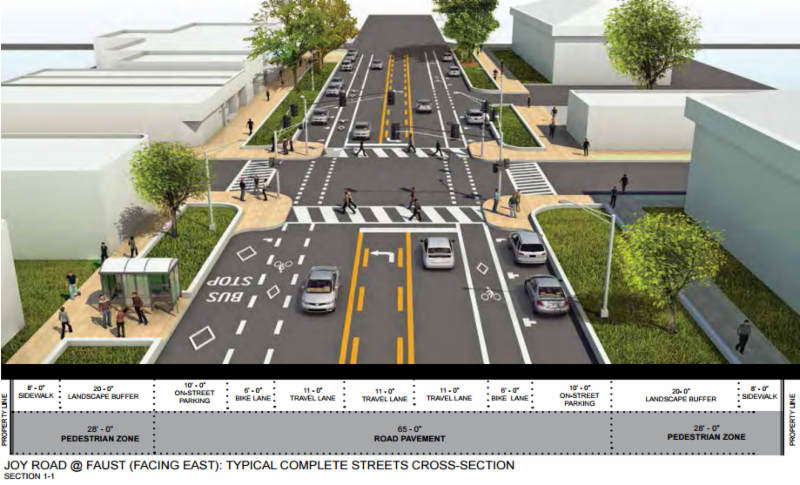 Cody-Rouge:Going Green for Growth
The Going Green for Growth project conducted by Wayne State University Master of Urban Planning students and three of their professors aimed to improve the health of the Joy-Southfield population and to ultimately transform the community into the "greenest neighborhood in Detroit".

Update: The Cody-Rouge Business Association (CRBA) has been formed and is now taking steps toward fulfilling recommendations outlined in the report. Mr. Gasaway reports that since the project's completion, over $50,000,000 has been invested in the neighborhood, new football and track facilities, school renovations, and updated parks are only a few of the recent improvements. Recently, Verndale Products Inc. opened their second Detroit based operation in the neighborhood, investing an estimated $20,000,000 in the green industry build to renovate the building that had been sitting vacant for 15 years. The JSCDC is now working with Eastern Michigan University to create a marketing, advertising, and social media strategy to continue attracting new green industry businesses.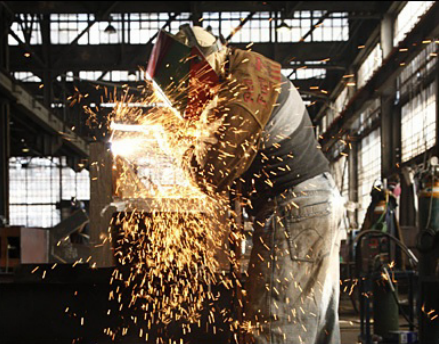 Skills Gap or Training Gap? The Role of Manufacturers in Solving the Skills-Gap Problem
The "Skills Gap or Training Gap?" Co-Learning Plan, authored by Dr. Carolyn Hatch in 2013 was an investigation into the cause of the Skills gap problem. While manufacturing continues to be a catalyst in Michigan's industrial economy, manufacturing companies are finding it more and more difficult to find specialized skilled labor.

Update: Since completing her Co-Learning Plan, Dr. Hatch has built a cross-state team of community development extension professionals and succeeded in securing a $60,000 grant from the Rural Futures Institute. The grant has allowed her team to embark on a two year project intended to research best practices in community-based rural skills development in an age of reshoring. The two year project will be completed in June 2016, and will address ways to combat the skills gap issue. Dr. Hatch's team is working on an in depth website that will feature data from her project. Her webinar continues to be one of the most frequently viewed videos on the MSU CCED YouTube channel. Overall, this Co-Learning Plan resulted in a greater awareness of the importance of attracting and retaining manufacturing talent through competitive wages and other non-monetary benefits such as opportunities for in-house training, upskilling, job rotation, and stable, high quality employment opportunities.
Skills Gap
This research focuses on the skills gap in the Michigan manufacturing sector, with an emphasis on how producer firms can play a role to address workforce development obstacles by collaborating with institutions and actors in their local supply chains and industrial clusters.