Share, Learn, Create Innovative Economic Development Ideas!

"A diverse and dynamic network developing innovative economic development ideas, tools, models, policies, and practices for Michigan."
Co-Learning Plans
To learn about this year's Co-Learning Plans, click here. The authors of these research initiatives are fellow REI Network members. They are analyzing and identifying new strategies to support economic growth in Michigan's regional ecosystems.
Not looking for funding, but have a great idea to jump-start Michigan's economy? You can always submit an innovative economic development idea on our website.
Student-Led Faculty-Guided Projects
Student-Led, Faculty-Guided projects utilize student engagement in communities across Michigan. REI has supported over 50 SLFG projects from corridor studies to market analysis to greenhouses constructed from abandoned houses. Click here to read about the great work our future leaders are doing in Michigan.
Check out this year's SLFG projects and see how students around Michigan are gaining marketable skills and making an impact:
BLVD Harambee Business Model, Madonna University
Genesee County Material Recovery Facility Feasibility Study, Michigan State University
The Southend District: Vision Plan and Economic Development Strategy, Michigan State University
Co-Implementation Project - Flint City Pop-Up

The Flint City Pop-Up Co-Implementation Project has had a productive winter and is gearing up for a very busy spring. Monthly meetings, pop up events and networking opportunities for start-ups connect young innovators with local resources. Our emerging entrepreneurs, spread out on the spectrum from concept to operating businesses and continue to make progress. Current participants provide a wide range of goods and services, from contemporary fashion to food concepts to a record label.
Tony Vu took a few days off of running MaMang to compete on Guy's Grocery Games. While he didn't win, he was clearly the crowd favorite!
Good Boy Clothing has moved into their own dedicated space downtown and continues to work on production at Steamworks, adding unique features to their line.
Inspire's Eric Thomas has been seen on the Dr. Nandi Show as a "Health Hero," Shark Tank, and recently got back into the recording studio with Bangtown Productions and the DMAN Foundation in Detroit.
Fli City My City released their new Built Flint Tough shirts:
Our budding entrepreneurs, some as young as elementary school, have put together plans for making and selling a variety of decorative items, including beaded jewelry, plaques, picture frames and coasters. They will be constructing these at our April meeting, and selling them at the Flint Farmers' Market later this Spring. Along the way they will learn about product cost, market research, profit/loss, and customer relations.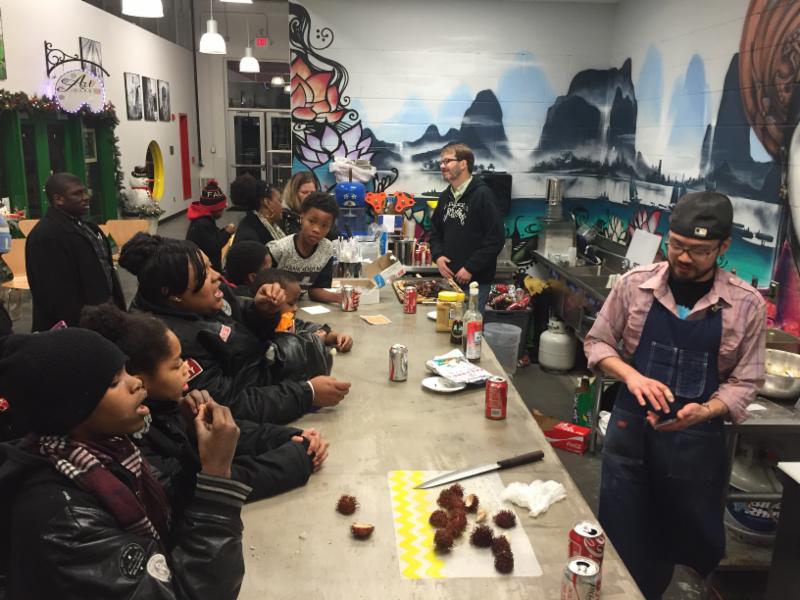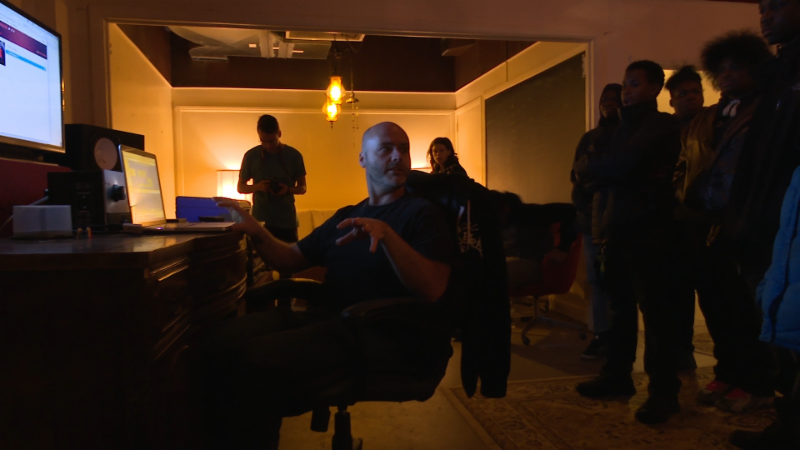 *REI is working on a Flint City Pop-Up video to help learn about this successful program and how your community might want to start your own youth pop-up.
REI 2016 Innovate Michigan! Summit
Save the date! The 5th annual Innovate Michigan! Summit will be held on Wednesday, September 7, 2016. Attendees will hear various speakers talk about innovative economic development tools, models, policies, programs, and practices. Learn how REI and its partners are achieving small wins with big impacts. Gain a more complete view of the economic climate in Michigan and the driving forces behind it, as well as the small wins making.
REI Impact: Successful REI-Funded Projects Throughout Michigan
Accelerating Capital: Growing the Greater Lansing Region and Investment through Rare Isotopes
The Accelerating Capital Student-Led, Faculty-Guided Project was conducted in an effort to assess conditions and recommend strategies surrounding the Facility for Rare Isotope Beams (FRIB) particle accelerator facility on Michigan State University's campus. The MSU faculty and student team, with help from Lansing Economic Area Partnership (LEAP), aimed to compare elements surrounding the FRIB to successful existing facilities to strategize for a sustainable facility that will benefit the local community and economy. They chose four facilities that were similar in either size or scope upon which to conduct research. Those four are the TRIUMF Facility in Vancouver, Canada, the Jefferson Lab in Newport, Virginia, Fermilab in Batavia, Illinois, and the National Superconducting Cyclotron Laboratory (NCSL) on Michigan State's Campus.
Update:In addition to REI's initial funding of the practicum project, LEAP's accelerator taskforce team received $70,000 in funding from Michigan Economic Development Corporation (MEDC) to further research implications and facilitate the development of an "accelerator region" surrounding the FRIB. After the initial project was completed, one student member of the practicum team was hired by Kuntzsch Solutions to stay on as a consultant and conduct further research based on "Accelerating Capital". As a result of the MEDC funding, LEAP and Kuntzsch Solutions collaborated on a seperate study titled "Accelerating Capital: Harvesting a Rare Opportunity for the Lansing Region's Particle Accelerator Industry". Some of the next steps for LEAP include emphasizing the importance of industry specific workforce specialization in the Lansing area, targeting advanced manufacturing, biomedical, and information technology companies as possible investors, and completing a branding and marketing plan for the FRIB.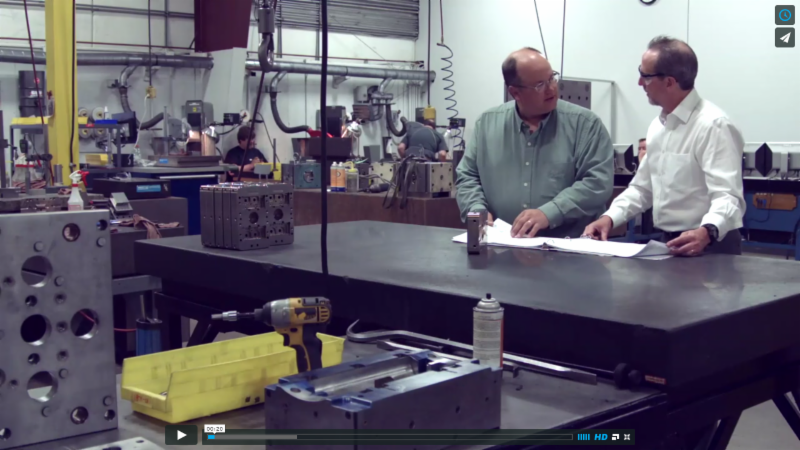 Expanding Economic Literacy by Using the Money Smart for Small Business Curriculum
"Expanding Economic Literacy by using the Money Smart for Small Business Curriculum" was an REI-funded Co-Learning Plan authored by Amanda Blondeau with Northern Initiatives. Initially founded as an academic program at Northern Michigan University, Northern Initiatives uses lending as its primary tool to revitalize the region's rural landscape. They also provide technical assistance and individual business support to improve financial literacy and the overall business strategy.
Update: In total, 25 small businesses received training through this model. This project also resulted in $147,000 in public and private investment.
Pop Up Business Model
MSU CCED supports the pop-up business model in Flint. In 2014, REI partnered with Co-Learning plan authors Michael Forsyth (REVOLVE Detroit) and Dr. Rita Fields (Madonna University) to explain the impact and goal of Pop-Up businesses on Detroit and Michigan's economy as a whole. This model is in the process of being replicated in Flint, Michigan as a part of REI's Co-Implementation Project to help young entrepreneurs.