Share, Learn, Create Innovative Economic Development Ideas!

A diverse and dynamic network that develops and implements innovative economic development ideas, tools, models, policies, and practices for Michigan.
Save the Date for the 2017 Innovate Michigan! Summit
Join us on September 15th, 2017 for our annual Innovate Michigan! Summit, in East Lansing Michigan. Learn, share and create innovative economic development tools, models, policies and programs. Hear what our different Co-Learning plan authors have researched and discovered. For more information, head over to our Summit Page.
Last Year's Innovate Michigan! Summit Video
Innovation Fellows Progress
Samantha Farr - Women Who Weld
Women Who Weld is a six-week welding program at TechShop Detroit that includes certification prep and help with job placement June 4- July 18th. This month, Samantha and her Co-Instructor will be hosting an info session at COTS (Coalition On Temporary Shelter), followed by one-on-one meetings with women interested in the program. Samantha is currently contacting companies such as Big 3 Precision, Flex-n-Gate, and Detroit Bikes to see who is hiring welders. Exploring selling WWW products with all proceeds going to fund the program, Samantha is currently working with an attorney to trademark the WWW name and logo. She has reached out to the MacGregor Fund, American Welding Society, University of Michigan, Detroit Employment Solutions Corp, We Work Creator Awards, Catapult Pitch, MIT Civil Disobedience, JMK Innovation Prize, Emerging City Champions, and Detroit SOUP as potential sources of funding.
Samantha is still looking for a permanent facility going forward after this upcoming program cycle is complete.
Bill Stough - Using Triple Bottom Line to Promote Entrepreneurial Innovation
This fellow is supporting organizations to initiate and stabilize a Triple Bottom Line (TBL) approach to economic development in the Saginaw Bay region. The organizations formed a group now called the "Great Lakes Bay Zero Waste Consortium". Founding members include: The Morely Company, Vantage Plastics, Duro-Last Roofing, Iris Waste Diversion Specialists, Saginaw Bay Watershed Initiative Network, Saginaw Valley State University, Michigan State University, and the Eastern Michigan Council of Governments (EMCOG). Bill is developing news releases and distributing them through traditional and social media outlets. The next scheduled regional membership meeting is for May 23, 2017 at the Duro-Last Roofing Welcome Center in Saginaw.
Featured 2017 Co-Learning Plans
Successful Innovative Ideas in Rural Areas
Community leaders in and around the Township of Briley, Michigan have begun the process of uniting residents and organizations in the area to foster collaboration, commerce and communication. The single goal is to establish a cooperative set of practices and initiatives to build the area economically and residentially. Dr. Marvin Pichla will work with Briley Township to design a guidebook to facilitate a "bottom-up" approach to entrepreneurship and knowledge development. The Guide Book for Community Enhancement would establish a formalized, user-friendly process for encouraging the identification and development of innovative collaboration/commerce/communication building projects and programs. The project, led by Marv Pichla, will allow for open participation by all citizens/groups and no concept large or small would be ignored.
Author: Marv Pichla, Inspiring Innovation LLC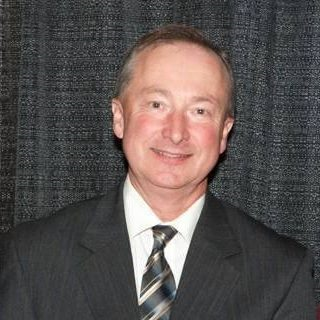 Marv Pichla is the Owner and Creative Advisor of Inspiring Innovations, Inc. His consulting service includes sharing his unique entrepreneurship and innovation customer service experience, Marv consults with public and private business, education, and community organizations to develop new and different problem solving methods through real-life example-based learning. Prior to starting Inspiring Innovations, Inc. Marv served as Executive Director for Thumb Area Michigan Works! a mid-Michigan workforce and business development agency. As Executive Director, Marv used creativity and innovation as his guide for regional business building, career development, employment service, education and strategic partnership/planning initiatives. Finally, Marv was raised on a farm in the Thumb Area of Michigan where he claims he received the leadership principles he values most. However, he obtained his Bachelors and Masters Degrees from Central Michigan University in Public Administration and eventually his Ph.D. from the School of Business & Management at Capella University in Minnesota.
Social Entrepreneurship in Legacy Cities
Social Impact Philanthropy and Investment will collaborate with the Community Ventures program and the Urban Entrepreneurship initiative to establish a working definition of social entrepreneurship in Michigan's legacy cities and distressed urban areas. This will include evaluating primary data, developing case studies, and identifying resources available to economic developers with the aim of incentivizing social enterprises. Jason Ball of SIPI, will partner with Region 5's Community Ventures and Urban Entrepreneurship to create this plan.
Author: Jason Ball, SIPI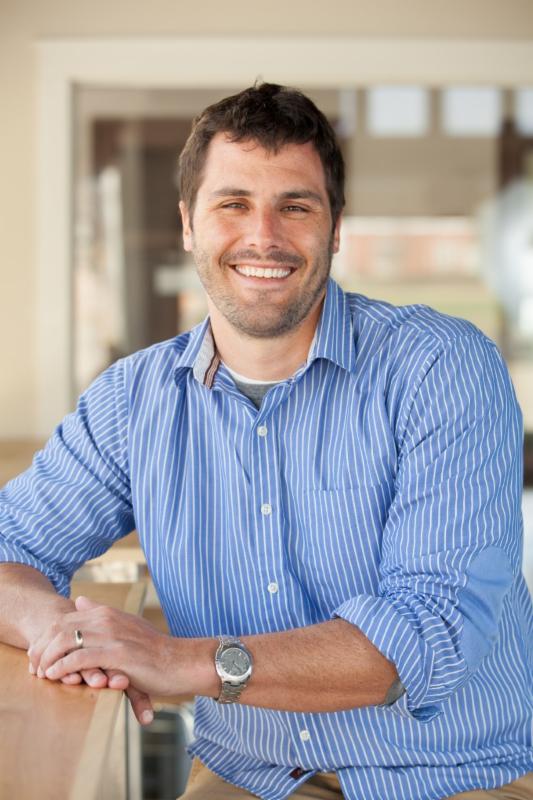 Jason is an integrator. His expertise lies in working with visionaries and people passionate about their cause to develop plans, strategies, and the associated documentation that helps ideas come to life. Jason is an experienced facilitator and consultant, having worked with a wide range of nonprofits, universities, local governments, and state agencies to drive community and economic development projects throughout Michigan for nearly a decade. Prior to joining SIPI, Jason was the Director of Client Services for an economic development consulting firm in Lansing, which allowed him to serve several Flint organizations as a contractor. Jason has a Masters in Urban and Regional Planning from Michigan State University and a Bachelor's of Science in Political Science from Grand Valley State University. He is a member of the American Institute of Certified Planners and has completed National Charrette Institute Certification. Jason has been a member of the Michigan Association of Planning's government relations committee for over five years, serving as Chair since 2014.