EDA* University
Center for

Regional Economic Innovation
A network for bringing innovative ideas into action for Michigan
* U.S. Economic Development Administration
Videos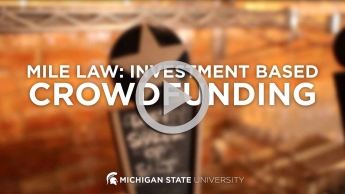 MILE Law: Investment Based Crowdfunding
Learn about the MILE Law (Michigan Invests Locally Exemption). Discover the power of investment based crowdfunding and also hear the story of how it came to be.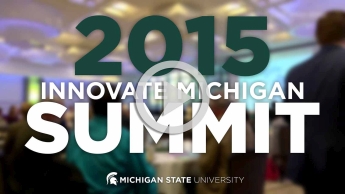 2015 Innovate Michigan Summit Recap
Check out what happened at this year's Innovate Michigan! Summit, hear what presenters and participants thought of the event, and find out how they feel about what the REI Network is doing for communities abroad.
Projects
REI Funds two types of projects:
Co-learning and Student-Led/Faculty-Guided
News
Monday, May 2, 2016
To date, Student-Led, Faculty-Guided Projects have generated $58,391,800 in public and private investment in the state!
Thursday, March 31, 2016
In 2015, REI launched a new effort aimed at improving Michigan's economy: A Co-Implementation Plan in Flint.
Thursday, March 3, 2016
REI would like to thank everyone who applied to be a Co-Learning Plan author for their interest in collaboration and in improving Michigan's economy. After reviewing the applications submitted, REI has selected six Co-Learning Plan topics for its fifth round of funding.