EDA* University
Center for

Regional Economic Innovation
A network for bringing innovative ideas into action for Michigan
* U.S. Economic Development Administration
Videos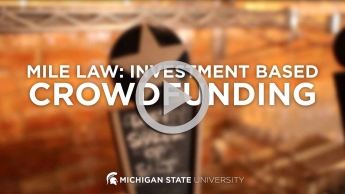 MILE Law: Investment Based Crowdfunding
Learn about the MILE Law (Michigan Invests Locally Exemption). Discover the power of investment based crowdfunding and also hear the story of how it came to be.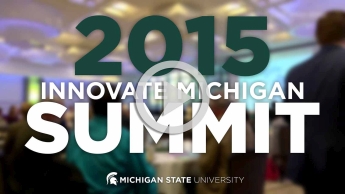 2015 Innovate Michigan Summit Recap
Check out what happened at this year's Innovate Michigan! Summit, hear what presenters and participants thought of the event, and find out how they feel about what the REI Network is doing for communities abroad.
MSU REI
@MSU_REI

9h

What do you think of the possible soccer stadium, etc. development in #Detroit ? https://t.co/KMPt2RIVuS

MSU REI
@MSU_REI

11h

Michigan entrepreneur expanding to online grocery market #baycity #innovation https://t.co/ULHRytpxC5

MSU REI
@MSU_REI

12h

Save the Date! 5th Innovate Michigan! Summit will be held on Sept. 7, 2016 at the Kellogg Hotel and Conference Center,East Lansing.

MSU REI
@MSU_REI

12h

MSU REI
@MSU_REI

29 Apr

It's almost road construction season Mid-Michigan! See the planned projects in Meridian Township this summer. https://t.co/cl880g6WET

MSU REI
@MSU_REI

28 Apr

With the craft beer industry booming in Lansing, it is time to check out these local breweries! #MIbrew https://t.co/x3Ofg1jBsM

MSU REI
@MSU_REI

28 Apr

Ferry between Milwaukee and Muskegon receives major upgrades heading into summer! #MIsummer https://t.co/EguQnd1qoH

MSU REI
@MSU_REI

27 Apr

We've got your back, Michigan! #InnovateMI #GrowMI https://t.co/WpjtdiWtBa

MSU REI
@MSU_REI

27 Apr

Not everyone needs a 4-year degree. @Entrepreneur has 8 great ways to make money w/out one! #entrepreneurship https://t.co/9kR8vwZ1kd
Please follow @MSU_REI on Twitter and join our LinkedIn group.
Projects
REI Funds two types of projects:
Co-learning and Student-Led/Faculty-Guided
News
Thursday, March 31, 2016
In 2015, REI launched a new effort aimed at improving Michigan's economy: A Co-Implementation Plan in Flint.
Thursday, March 3, 2016
REI would like to thank everyone who applied to be a Co-Learning Plan author for their interest in collaboration and in improving Michigan's economy. After reviewing the applications submitted, REI has selected six Co-Learning Plan topics for its fifth round of funding.
Wednesday, February 3, 2016
A Student-Led, Faculty-Guided Project has resulted in a $600,000 planning grant for future development of the Mt. Elliott Corridor!