The Regional Economic Innovation (REI) Network is a diverse collaboration of individuals and organizations that exists to promote innovation within Michigan's regional economic ecosystems. The REI Network is a community of over 1,000 individuals from the public and private sectors who participate in a facilitation and solicitation process to identify, create, and promote innovations in research, science, technology, and skill training to catalyze growth in their regional economies. Below are the categorical areas that make up the REI Network.
Regional Talent: To identify innovations that have the potential to accelerate growth in existing regional economies, particularly with respect to innovations in skill training and workforce development.
Discover to Market: To assist researchers, inventors and scientists in transitioning their discoveries into marketable goods and services.
Innovation Infrastructure: To support economic innovation by connecting enterprises with the necessary physical and digital infrastructure needed to sustain and expand a highly advanced economy.
Growth and Equity: To ensure that during the development process, particular attention is paid to the needs and perspectives of Michigan's most distressed regional economic ecosystems in order to promote equitable statewide economic development.
MSU Coordination and the Higher Education and Research: To connect and coordinate the resources and assets of Michigan's universities and colleges to best assist Michigan's high-growth entrepreneurial regional and local economic ecosystems, and the work of the MSU EDA REI University Center specifically.
If you would like to join the REI Network and become a part of the Regional Economic Innovation ecosystem in Michigan, please fill out the sign up form.
Network Map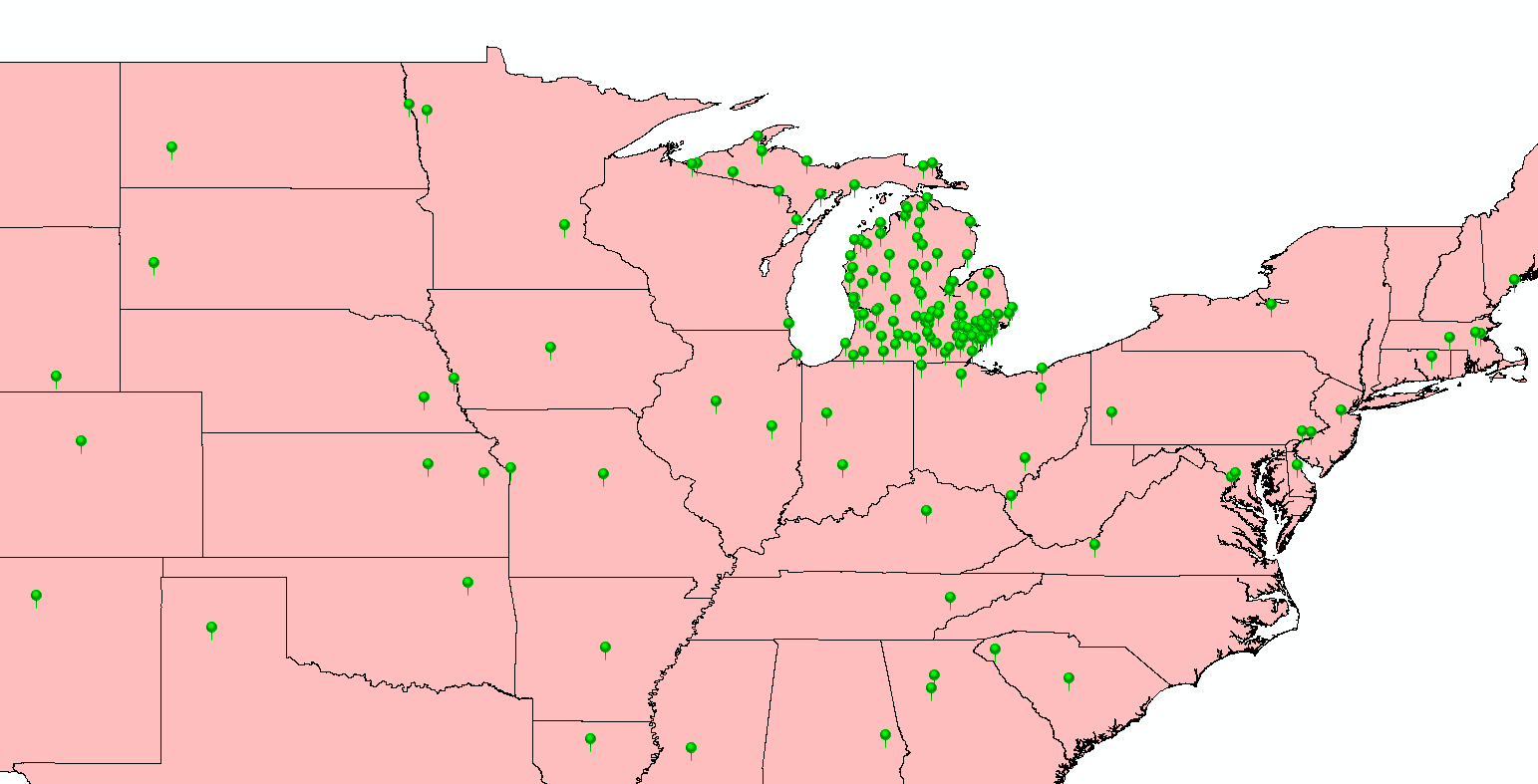 Communication
REI uses e-mail lists and social media to communicate and interact with the Network. Please join our LinkedIn group and follow @MSU_REI on Twitter to stay connected, and use the sign up form to join the REI Network.