EDA* University
Center for

Regional Economic Innovation
A network for bringing innovative ideas into action for Michigan
* U.S. Economic Development Administration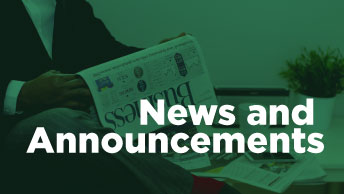 Thank You!
The 7th Annual Innovate Michigan! Summit was held on Thursday, September 6, 2018 in the Kellogg Hotel and Conference Center in East Lansing.
Projects
REI Funds two types of projects:
Co-learning and Student-Led/Faculty-Guided
News
Wednesday, September 12, 2018
REI would like to thank everyone, presenters, moderators, attendees and MSU faculty-staff-students who attended the 7th annual Innovate Michigan! Summit on Thursday, September 6th. Nearly 300 economic development professionals, researchers, academics, inventors, and entrepreneurs from across the state came together to share, learn, and create innovative economic ideas for our great state.
Friday, July 13, 2018
The popular and dynamic Innovate Michigan! Summit returns for a seventh year on Thursday, September 6 at the Kellogg Hotel and Conference Center on the East Lansing campus of Michigan State University, 8:00 a.m. - 12:00 p.m.
Wednesday, May 16, 2018
Agriculture is Michigan's second largest industry and with its proximity to the automotive industry and burgeoning biosciences and Information Technology sectors, the State is poised for food and agriculture technological innovation. Currently, resources for food and ag technology are siloed, the aim of this Co-Learning Plan is to work with stakeholders to identify and collect the materials needed to develop this sector. The completed report will provide immediate support for growing businesses and a blueprint for stakeholders interested in developing this sector.