Mitch Shapiro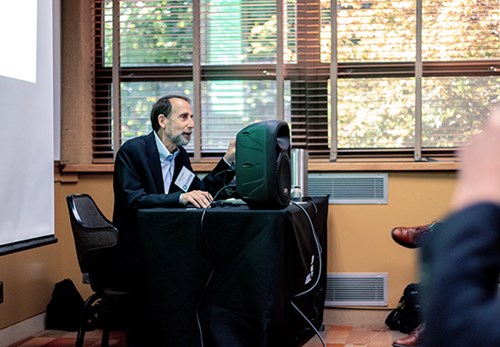 Mitch Shapiro has worked as an independent consultant and author in the telecommunication industry for 35 years. For the past decade he has applied his broad and deep knowledge of technology, policy and business issues to the challenge of expanding high-performance broadband and its benefits in underserved areas. Mitch's recent work with CCED includes: 1) a 2019 REI co-learning plan entitled Electric Cooperatives and the Digital Divide: Helping Connect Rural Americans to 21st Century Opportunity and; 2) a 2020 Innovation Fellowship focused on developing strategies and alliances to expand broadband access throughout Michigan. He has also worked with MSU's Quello Center, co-authoring a report examining innovative technologies and strategies to extend broadband connectivity and a policy brief focused on strategies to bridge Michigan's digital divides, and contributing more than 50 posts to the Quello Center blog.
Mitch's interest in community networks dates back to the early 1980s when, as a graduate student, he co-authored a guidebook for communities interested in creating cooperatively owned cable TV networks. Since then he has continued to research and write about the feasibility and benefits of community-owned broadband networks, including a community fiber guidebook published in 2008 by the Public Technology Institute. He is also the founder and author of the Evolving Human Systems blog.
Mitch holds a B.A. in economics from the University of Michigan and an M.A. in telecommunications from Michigan State University.
EntryPoint Networks
EntryPoint Networks was formed around a common vision that was developed and articulated by Robert Peterson, who was then a consultant to a number of ILEC's in southeast Idaho and western Wyoming. Besides Peterson, the initial ownership group included the owners of two ILEC's and three investors who believed in Peterson's vision.
​From the beginning, the EntryPoint vision has been to separate network infrastructure from services and make it possible to increase the number of services running simultaneously to a premise by virtualizing the fiber or other media connecting a consumer.
To learn more about EntryPoint Networks, visit their website by clicking here.