2021: Making Ends Meet: Women's Social Capital Development in Regional Informal Economies
Co-Learning Plan - 2021
Authors: Dr. Louise A. Jezierski and Dr. Sejuti Das Gupta
Summary
The project examines how women workers and employers navigate the informal sector of Michigan's economy. The 2020 COVID-19 pandemic and economic crisis has impacted women especially, with layoffs in service sector jobs and women leaving the labor force to care for children. Women engage the labor market through social networks and "brokerage institutions" such as churches, schools, gyms, neighborhoods, to find household service workers and to find work. The research design employs mixed methodologies - archival data analysis and in-depth interviews - to map and model supply chains and networks in the connections between formal and informal work in Lansing's regional informal economy.
Author Information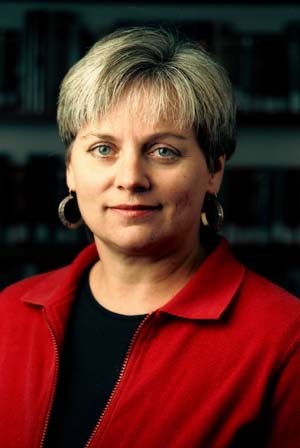 Louise Jezierski
Dr. Louise A. Jezierski is an Associate Professor of Social Relations at James Madison College, Michigan State University.  Her research includes revitalization of declining cities, especially the cities of Detroit, Pittsburgh, and Cleveland, local and regional economic and community development, race relations and social inequality. Some recent projects include community building in Lansing, MI, "Race/Socioeconomic Area Characteristics & Cancer – Detroit" funded by the National Cancer Institute, The Effect of State Legislation on Sub-Prime Lending, Michigan's Latino Communities, and funding from US Department of Housing and Urban Development and the National Hispanic Housing Council for a study on Hispanic housing access in El Paso Texas. She received her BA at Boston University in Sociology and Geography and her MA and PhD in Sociology at the University of California, Berkeley.
Dr. Sejuti Das Gupta
Dr. Sejuti Das Gupta completed her doctoral studies from School of Oriental and African Studies, University of London. She received the Felix scholarship to conduct her doctoral research. Her book has been published by Cambridge University Press in 2019, Class, Politics, and Agrarian Policies in Post-liberalisation India. Her areas of interest are capitalism, colonialism, agrarian political economy, public policy, class-caste and state-society interactions. Trained in Political Science, she shifted to Development studies to do interdisciplinary research. Her core interest is to contribute towards combining theory and practice for a better understanding in social science. Right after PhD, she joined Tata Institute of Social Sciences, India, as an Assistant Professor She has worked in the development sector in India. She completed her Masters and M. Phil from Jawaharlal Nehru University.
---
View the Report