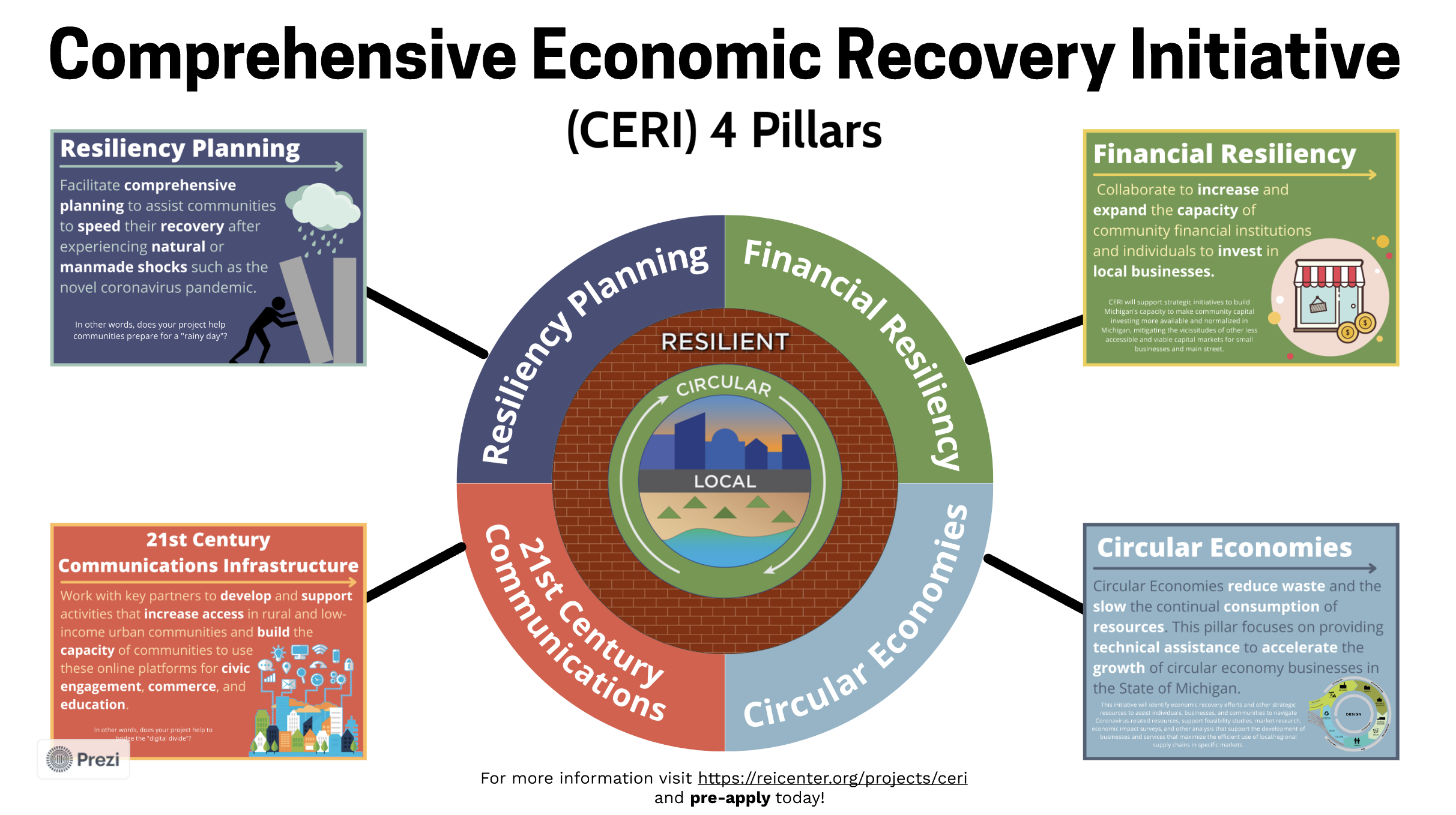 In partnership with the U.S. Department of Commerce, Economic Development Administration (EDA), and to advance Michigan's long-term economic recovery from COVID-19, the Michigan State University Comprehensive Economic Recovery Initiative (CERI) was established in July 2020. Funded through the CARES Act, CERI will provide education, training, technical assistance and research in partnership with hard hit communities and regions in Michigan through June 2022.
During this unprecedented public health and social justice crisis, we are committed to creating, applying, and disseminating valued knowledge through responsive engagement, strategic partnerships, and collaborative learning. To accomplish this mission, we are devising innovative ways to create sustainable prosperity and an equitable economy in Michigan. We will continue to seek experts through our networks to identify, create and implement innovative and effective strategies to break down barriers of inequity. We will support Technical Assistance projects that set a course to intentionally build a more inclusive and just state and work to end racism and the inequities in Michigan in the below outlined four focal areas.
Strategic Areas
CERI will partner with communities in four areas: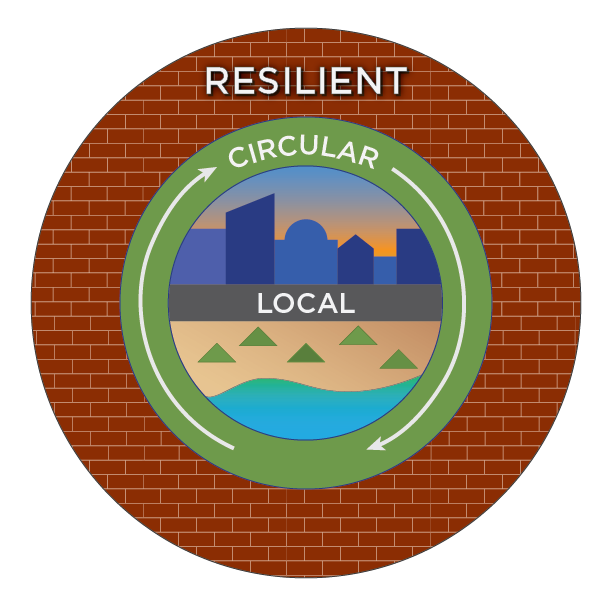 Please stay up to date on our monthly E-Updates for upcoming information and on how to get involved with CERI.